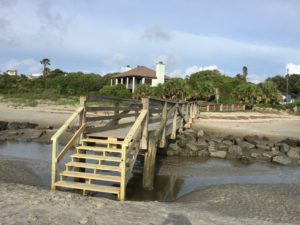 The Pier is Open !!
After months of being closed due to Hurricane Matthew, the pier at Gould's has reopened with a temporary repair and steps to the sandbar.
The Pier was re-opened due to efforts of Commissioner Murphy requesting the pier be repaired by the Fourth of July.
The pier will be rebuilt later when the permitting process by the DNR is complete.